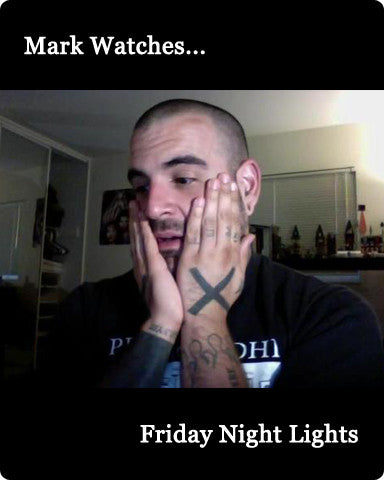 Mark Watches 'Friday Night Lights'
$0.99
These are all the original video commissions of me watching Friday Night Lights. Choose the episode you'd like to download from the dropdown menu at the right, and hit "Add To Cart." Repeat if you'd like to buy more than one! You will be emailed links upon confirmation of your payment to download the video files. They are $0.99 each, not for all of the episodes. You can buy all of a season by choosing 'Complete Season X' from the dropdown menu!
(Note: There really was only one commission for season 2.)
All 5 seasons of the show are now in the store!